Welcome to
Swiss Holistic Institute
Dr. Thomas Rüedi
Swiss Holistic Institute - a "One-Man-Part-Time-Institute" - is engagend into dealing with general and specific aspects of a todays holistic world view and its interrelationship to a holistic spirituality. A holistic and comprehensive view of something whole or its parts emerge when nothing is excluded and when this entirety meets a context between a relative-physical and absolute-universal truth. Doing so within the Institute traditional, preservative and innovative, modern values are being equally honored and balanced. At this time of turmoil on planet earth it is very important to keep up the main focus on a holistic, sustainable and spiritual view and conduct.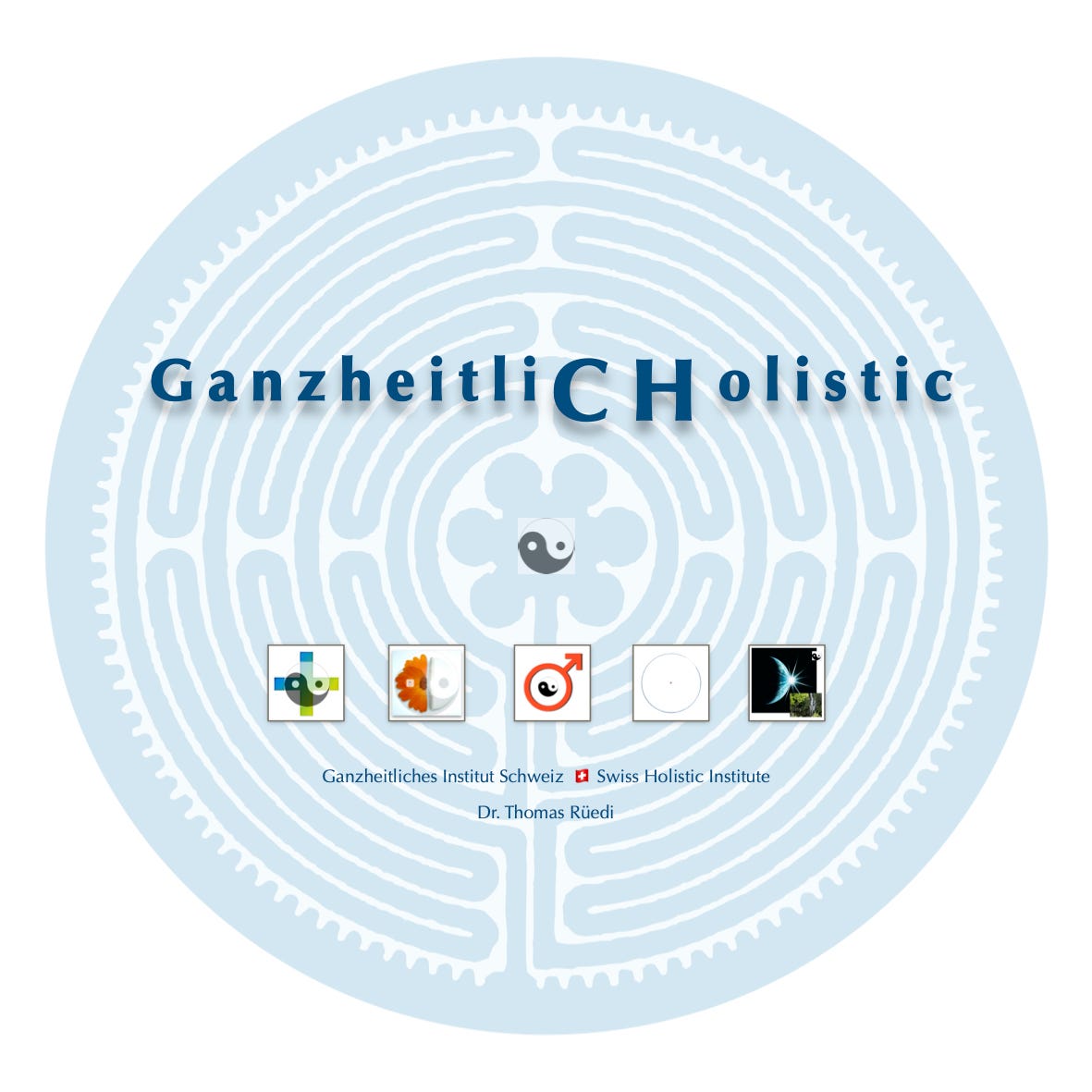 holistic - integrative - ♂♀︎ - integral - sensitive - spiritual
Content from Youtube can't be displayed due to your current cookie settings. To show this content, please click "Consent & Show" to confirm that necessary data will be transferred to Youtube to enable this service. Further information can be found in our Privacy Policy. Changed your mind? You can revoke your consent at any time via your cookie settings.
Consent & Show
Podcast with Dr. Bob Weathers on "Value of Holistic-Integrative Approaches on Health and Recovery"
Content from YouTube can't be displayed due to your current cookie settings. To show this content, please click "Consent & Show" to confirm that necessary data will be transferred to YouTube to enable this service. Further information can be found in our Privacy Policy. Changed your mind? You can revoke your consent at any time via your cookie settings.
Consent & Show